Do you have a little Down syndrome NFL Cheerleader? If so, send my friend RK a copy of a picture of her! We'd like to get every team, and as we already have the tricky Ben-gal, we think we might have a chance at it!
Visit RK here: http://justrk.blogspot.com/2009/10/31-for-21-cheer.html
And you can also check out her adorable daughter's blog here: http://braskabear.blogspot.com/
Here's a sneak preview: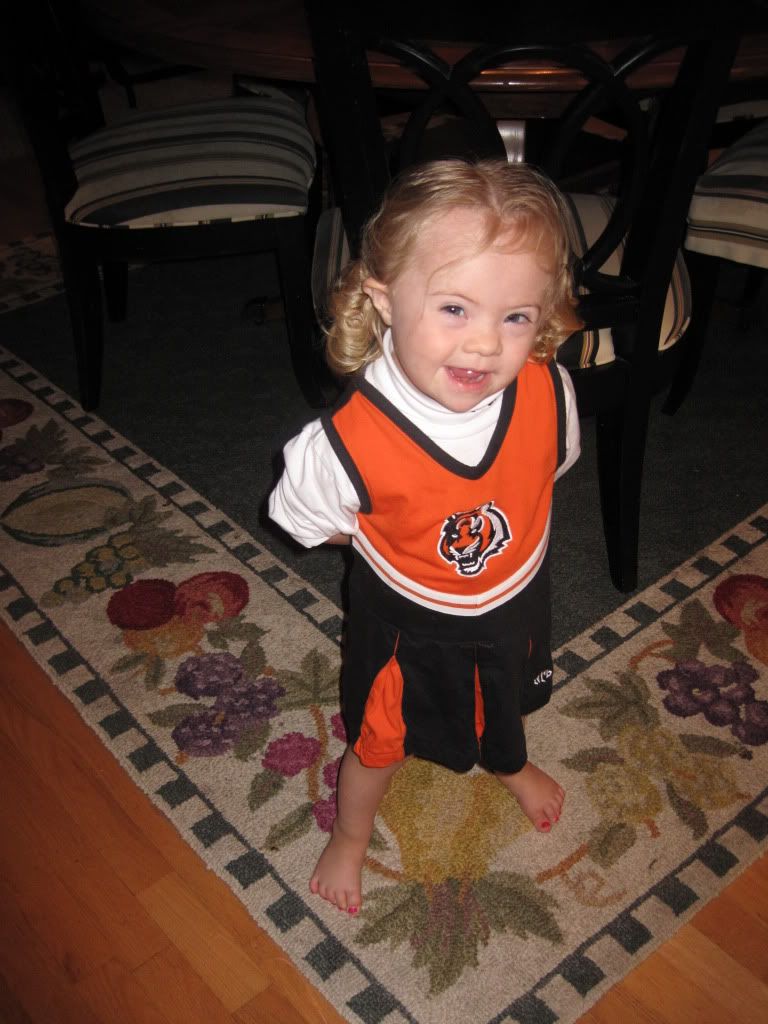 !
WHO DEY!!!